Car insurance firm drops Clunes after driving ban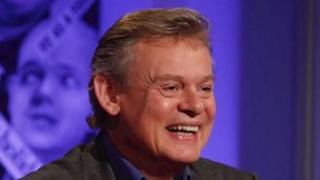 Martin Clunes has been dropped from a car insurance campaign after a court banned him from driving.
The Men Behaving Badly actor had appeared alongside a nodding dog in advertisements for Churchill's Insurance since December last year.
But it is understood he was considered inappropriate for car insurance advertising after totting up 12 points on his licence for speeding offences.
Clunes, 50, is the latest star to be dropped by Churchill Insurance.
Comedian Vic Reeves featured as the voice of the Churchill dog for five years until 2005, when he was charged with drink-driving.
According to Marketing Magazine, a spokesman for Churchill said: "Martin Clunes recently informed Churchill Insurance that his driving licence has been suspended after he accumulated penalty points for four speeding offences.
''Churchill Insurance currently has no adverts with Martin Clunes on air and will be moving forward with new advertising in the New Year.''
The magazine reported that spokesman would not reveal who would feature in any future campaigns.
Clunes, who lives with his family in Dorset, became the face of Churchill after the company used several different celebrities, including Rolf Harris, Roy Walker, Melanie Sykes and Ricky Hatton.