Kite Runner play to get UK run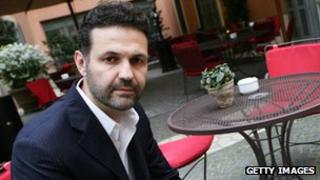 A stage version of Khaled Hosseini's acclaimed novel The Kite Runner is to receive its European premiere in Nottingham next year.
Co-produced by the Nottingham Playhouse and the Liverpool Playhouse, the show will open in Nottingham in April.
Hosseini's book, about a boy who grew up in 1970s Afghanistan, was published in 2003 and is one of the UK's best-selling novels of the past decade.
Matthew Spangler's adaptation was first seen in San Jose, California, in 2009.
Nottingham Playhouse artistic director Giles Croft described it as an "honest, imaginative and theatrical adaptation of such a timeless story of hope and redemption".
"Among its many striking resonances, The Kite Runner tells of the immigrant experience, something that is central to the development of our own culture and is lived by many day-to-day in British cities like Nottingham and Liverpool," he said.
A film version of the book, directed by Marc Forster, who also directed Quantum of Solace, was released in 2007.
Meanwhile, Hosseini has told The Observer newspaper that his third novel will be called And The Mountains Echoed, and will be published in May.