Profile: Ceri Thomas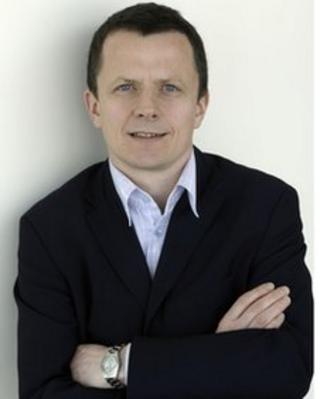 With Stephen Mitchell stepping aside as the BBC's deputy director of news, Ceri Thomas has been appointed acting deputy director of news on a temporary basis.
His new position will require him to take a break from his current role as editor of Today, BBC Radio 4's flagship news and current affairs programme.
When appointed to that role in 2006, Thomas described it as "the best job in BBC daily journalism".
Prior to that he was the BBC's editor of radio newsgathering.
Thomas began his broadcasting career in 1989 as a producer of AM at LBC Radio.
He then joined the Today programme as a junior producer in 1991, progressing to assistant editor from 1995.
He subsequently became breakfast editor at Radio 5 Live, eventually becoming head of news at the station.
Before becoming editor of Today he spent a year at Harvard University as a Nieman Fellow in Journalism.
Thomas's time at Today has not been free of controversy. In 2010 he came under fire for appearing to suggest the programme was "too tough an environment" for women presenters.
He later clarified his comments in The Guardian, saying he had been referring to "novices of either sex" and that Today merely reflected "a wider news world in which women have not been well represented in senior positions".
There was further controversy on Today earlier this year when the BBC's security correspondent Frank Gardner revealed the Queen had privately expressed concerns over the radical cleric Abu Hamza.
And it was a gruelling grilling from Today presenter John Humphrys on Saturday that preceded Mr Entwistle's departure from his post as the BBC's director general.
Speaking last month to the Radio Times, Thomas rejected suggestions of a cover-up involving the axed Newsnight investigation into Jimmy Savile that sparked off the BBC's current editorial crisis.
"If you think BBC news is monolithic and centrally controlled, then that certainly has never been my experience of it," he said.
"I never tell people senior to me in the chain what we are doing day-to-day. They'll hear it - like everybody else does - when they put the radio on."