Profile: Francesca Unsworth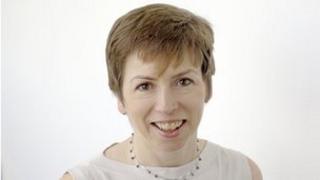 Francesca Unsworth, who is now acting head of BBC News, began her career in local radio.
She rose through the ranks to become head of Newsgathering in 2005. Newsgathering provides live reports and news coverage to all radio, television and multimedia news outlets.
In this role, Unsworth oversees about 800 journalists in more than 40 countries.
Born in 1957, she has worked at the BBC for more than 25 years.
She started off in local radio in Bristol and Leicester, before becoming a producer on BBC Radio 1's Newsbeat.
She soon progressed to network radio and television, initially working as a senior producer of BBC Radio 4's The World At One and PM between 1990 and 1993.
In 1990, she worked as a network radio producer in Washington during the Gulf crisis and Gulf War.
Following her time at Radio 4, she moved to Newsgathering and was responsible for the BBC's coverage of home news, including major events such as the Paddington train crash, the Stansted hijacking and award-winning coverage of Northern Ireland.
Question Time
During that time she spent periods working on both the One O'Clock and Six O'Clock News, both as a producer and editor.
Unsworth, who studied drama at Manchester University, was also head of the BBC's Political programming for several years.
Based at Westminster, the unit looked after all of the political news coverage and TV and radio programmes such as Question Time, This Week and Today In Parliament.
In January 2005, she became the head of the BBC's Newsgathering operation.
Her appointment to acting director of news was made by the new acting director general of the BBC, Tim Davie, as the corporation attempts to re-establish clear lines of editorial command and control in BBC News.
Helen Boaden has stepped aside from her role as director of news until the Pollard Review reports on the BBC's handling of material derived from a Newsnight investigation into alleged sexual abuse of children by Jimmy Savile.