Benedict Cumberbatch 'lands Brian Epstein role'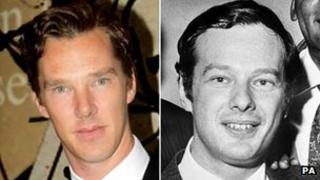 Sherlock star Benedict Cumberbatch is to play Brian Epstein in a new film about the Beatles' legendary manager, according to the Hollywood Reporter.
Paul McGuigan, who has directed the 36-year-old in four episodes of the BBC's Sherlock Holmes update, will call the shots on the proposed biopic.
Epstein was instrumental in the rise of the Fab Four only to die at the age of 32 at the height of their success.
Oscar-winning actor Tom Hanks is one of the film's three producers.
The film has been described as the story of "the man who threw the biggest party of the 1960s but ultimately forgot to invite himself".
Dubbed "the fifth Beatle" by John Lennon, Epstein managed Gerry and the Pacemakers and Cilla Black as well as The Beatles.
In 2010, the year a special plaque was unveiled in his honour in central London, Black said he had been "instrumental in changing all our lives with his vision, generosity and dedication".
A closet homosexual who was addicted to gambling and drugs, Epstein died of an accidental overdose of sleeping pills in August 1967.
Cumberbatch recently appeared in BBC Two drama Parade's End and has two roles in Peter Jackson's upcoming Hobbit film trilogy.