Mel B wins restraining order against photographer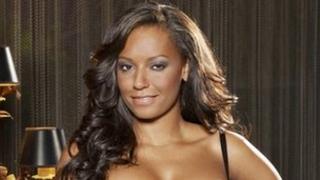 Former Spice Girl Mel B has been granted a restraining order against a well-known Australian photographer who she claimed threatened her and put her life at risk.
Melanie Brown alleged that Jamie Fawcett endangered her while she was in a kayak on Sydney Harbour last week.
The singer currently lives in Sydney where she is a judge on X Factor Australia.
The order will remain until 22 November when the case returns to court.
Lawyers for Mr Fawcett, Australia's self-styled Prince of Paparazzi, agreed not to "loiter" within 50 metres (160 feet) of Ms Brown and not contact her.
Roland Day told the Australian Associated Press that his client agreed to the orders on the understanding "that he is still able to be a photographer and do his job".
Ms Brown was known by her fans as Scary Spice when she was a member of the Spice Girls during the 1990s.
The band reunited earlier this year to launch the West End musical Viva Forever! - based on their hit songs.