Arts Council England to axe more than 100 jobs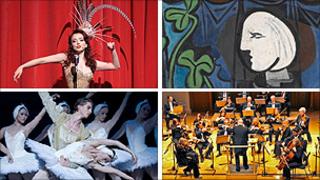 Arts Council England (ACE) is to axe 118 jobs - some 21% of its workforce - as part of a major restructure.
ACE said the move was in response to the government's requirement, made as part of its funding agreement, to reduce administrative costs by 2015.
Chief executive Alan Davey said the savings "had been challenging to achieve given our already pared down structure".
The changes will come into effect from 1 July 2013.
Overall, staff numbers will be reduced from 560 to 442 full-time posts.
ACE had been told to cut its administration costs by 50% as part of the 2010 government spending review, which will see its overall annual budget drop from £449 million to £349 million by 2015.
The cuts will be accompanied by a regional restructuring that will see the closure of offices and merging of regions.
There will be five Arts Council areas - covering London, the south east, south west, Midlands and the north - instead of the current nine.
Major offices will be located in London, Birmingham, Manchester and Bristol.
Mr Davey warned the changes would mean the Arts Council would "do less" but said the organisation would still be effective.
"We are protecting the relationship management and the artistic and cultural expertise we know our colleagues in the sector value, but we must be pragmatic," he said in a statement.
Last month, it was announced that TV exec Sir Peter Bazalgette would replace Dame Liz Forgan as the chairman of the organisation from February next year.