BBC admits error in So You Think You Can Dance rankings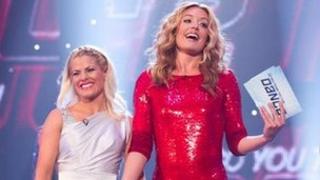 The website for BBC One's So You Think You Can Dance show breached accuracy guidelines in stating a contestant came fourth when she had in fact come third.
Although the information was corrected, the corporation's Editorial Standards Committee ruled this had not been done "quickly, clearly or appropriately".
The ruling relates to the show's 2011 final, won by tap dancer Matt Flint.
Presenter Cat Deeley described Kirsty Swain as "the first person leaving the competition tonight".
On the programme's website, it was initially stated the jazz dancer had finished the contest in fourth place.
Following a complaint, it was established Swain had polled more votes than fellow competitor Katie Love and had come third in the audience vote.
It was also established that the order in which they were announced by Deeley was at the production team's discretion and bore no relation to the number of votes cast.
In its ruling upholding the complaint, the Editorial Standards Committee (ESC) said "insufficient account had been taken of the significance in the dance world of a national competition broadcast by the BBC".
Other media went on to report the inaccurate positions of the two dancers based on information placed on the show's official website.