'Degenerate art' memorial planned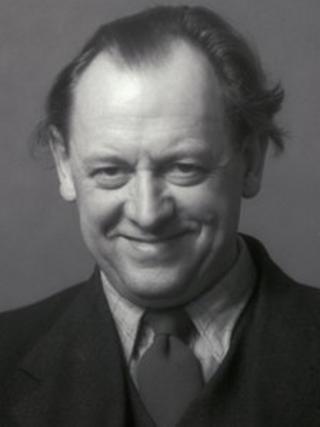 A campaign is being launched to create the world's first memorial to modern artists who were persecuted by the Nazis in World War II.
Work by such artists as Paul Klee, Max Ernst and Kurt Schwitters were dubbed Entartete Kunst, or degenerate art.
The memorial is planned for an isolated spot in Cumbria, where Schwitters settled after being forced out of Germany and then Norway by the Nazis.
The Littoral Arts Trust is hoping to raise £30,000 for the monument.
Most contemporary art was suppressed and existing works confiscated after Adolf Hitler came to power in Germany in 1933.
An exhibition of confiscated works titled Entartete Kunst, which took place in Munich in July 1937, was advertised as "culture documents of the decadent work of Bolsheviks and Jews".
The press and public, who visited in huge numbers, subjected works to vicious ridicule.
Artists on show included Marc Chagall, who fled occupied France for the US in 1941; Klee, who was forced to Switzerland; and Ernst, who moved to New York.
Max Beckmann fled to Amsterdam and then the US; Ernst Ludwig Kirchner committed suicide; while Schwitters went on to live and die in virtual obscurity in the English Lake District.
He is now regarded as one of the most influential figures in European modernism and will be the subject of a major exhibition at Tate Britain next January.
"The project is about the triumph of creativity over evil," said Ian Hunter of arts charity the Littoral Arts Trust.
"The list the Nazis drew up reads like a who's who of modern art. It was the degenerate artists - the Kurt Schwitters, the Paul Klees - who actually fired up the whole modern art enterprise."
The campaign for a memorial will be launched by Professor Ute Meta Bauer, the dean of fine arts at the Royal College of Art in London and former chief curator of the Documenta exhibition in Kassel, Germany.
Prof Bauer will deliver the Kurt Schwitters Memorial Lecture on Saturday at the site of his "Merz barn", a stone barn near the village of Elterwater in Cumbria, where Schwitters worked before his death in 1948.
The campaign for an Entartete Kunst memorial will form part of a wider plan to build a Schwitters museum next to the Merz barn.