Adele's James Bond Skyfall theme misses top spot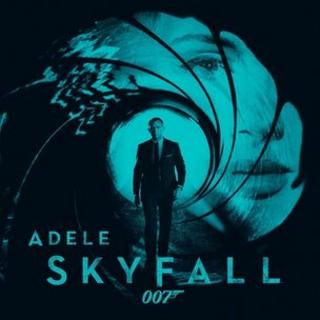 Adele's theme to new James Bond film Skyfall has missed out on the number one spot in the UK singles chart.
No Bond theme has ever topped the charts in the UK and it had been thought Adele's effort could achieve the feat.
But after entering the countdown at number four last week, it only managed to climb two places.
Dance trio Swedish House Mafia went straight in at number one with their track, Don't You Worry Child.
According to the Official Charts Company, last week's top track, Diamonds, by Rihanna, fell three spots to four.
Korean rapper Psy's internet hit Gangnam Style kept its place in the top three after eight weeks of release.
The only other new entry in the top 10 was Leona Lewis's track Trouble, featuring Childish Gambino.
In the album chart, Mumford and Sons regained their position at number one after being pushed back to two last week by Muse's The 2nd Law.
The folk group's 2009 debut album Sigh No More also climbed one place from 13 to 12.
Ellie Goulding entered the chart at two with her second album, Halcyon.
ELO frontman Jeff Lynne entered the chart at seven with his solo record Long Wave.
His band's greatest hits compilation was also a new entry at eight, while a previous ELO greatest hits record remained at 10.
All Time Low's Don't Panic was the only other top 10 new entry at nine.