Tom Hanks to make Broadway debut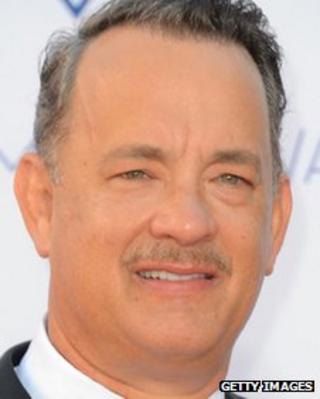 Actor Tom Hanks will make his Broadway debut as a tabloid journalist in the Nora Ephron play, Lucky Man.
Hanks previously collaborated with screenwriter Ephron, who died in June, on the hit films Sleepless in Seattle and You've Got Mail.
The new play follows the rise and fall of real-life journalist Mike McAlary as he covered the police scandals of 1980s New York. McAlary died aged 41 in 1998.
The play, which opens in April, marks Hanks' first Broadway role.
The 56-year-old star won two back-to-back best actor Oscars in 1994 and 1995 for Philadelphia and Forrest Gump respectively, but his stage performances have been limited to low-key productions of Shakespeare in the 1970s.
Ephron, who began her career as a journalist, was behind a string of box office hits including When Harry Met Sally and, more recently, Julia and Julia.
But her stage work proved less successful, with her first Broadway play, 2002's Imaginary Friends, largely panned by critics.
However, she also co-authored Love, Loss, and What I Wore with her sister Delia, which was performed Off-Broadway to positive reviews in 2009 and was followed by a tour of the United States.