Looper director releases downloadable movie commentary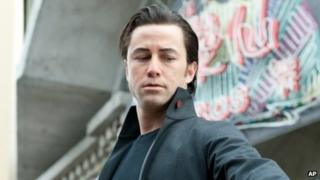 The director of time-travel thriller Looper, Rian Johnson, has released a downloadable commentary track for fans to listen to as they watch the film in the cinema.
The track, which is available online, is designed for the audience to play on their MP3 players.
Looper stars Bruce Willis and Joseph Gordon-Levitt as the same futuristic hitman, and British star Emily Blunt.
It topped the UK box office when it was released at the end of last month.
Johnson has pointed out that the commentary track is not targeted at first-time Looper viewers, therefore encouraging fans to see the film more than once.
"Needless to say, this is not to be listened to on a first viewing, or before you've seen the film," wrote Johnson.
The director added the commentary was "totally different from the track" that will be featured on the DVD release, being "a bit more technical and detailed".
He said instructions on how to synchronise the MP3 to the film were in the introduction, and also advised cinema goers to think of other audience members by putting any glowing screens in their pocket.
Johnson has also directed episodes of hit drama series Breaking Bad, and the high-school noir Brick, which also starred Gordon-Levitt.
He said he tried the commentary with his previous film The Brothers Bloom and had "gotten a few requests for it again, so here it is".
Looper took nearly £2.5m in its opening weekend at the UK box office.