Primark to sell music CDs in some UK stores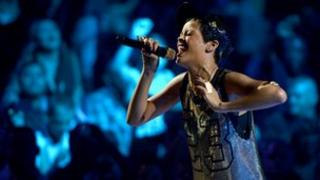 Primark has entered the music market and is to begin selling CDs in a selection of its UK stores.
Universal Music Group confirmed to the BBC it had reached a deal with the high street fashion retailer to sell music by artists signed to its label.
Primark said the venture, initially be a trial, would complement its current business, as "fashion and music have always been synonymous".
The firm, owned by Associated British Foods, has 242 stores in the UK.
HMV, the largest specialist music retailer in the UK, has 220 outlets. Rivals including Woolworths, Virgin, Tower and MVC have all closed in recent years.
Supermarkets have largely filled the gap, although some high-street clothing chains, such as Urban Outfitters and Claire's Accessories, already offer a selection of music to buy in-store.
According to Marketing magazine, Primark has not confirmed when (or whether) music will be available in all of its stores, but the retailer believes there is customer demand because of a "natural gap in the market".
Universal said customers would be able to buy "a selection of our biggest titles" at Primark stores.
Artists such as Jay-Z, Lady Gaga and Rihanna are signed to the label and its subsidiaries, which have more than a 25% market share.
Although downloads are increasingly popular, CDs and vinyl still account for the majority of albums sold in the UK - 65.3% between April and June 2012.
However, total UK album sales were down to 43.6 million from 2011's 50.3 million between January and June 2012.