Two films top US box office chart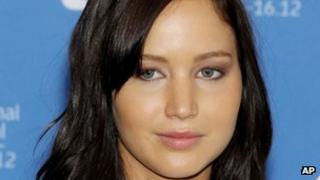 Two movies - Jake Gyllenhaal thriller End of Watch and Jennifer Lawrence horror film House at the End of the Street - have tied for top spot at the US box office.
According to early estimates, both films took $13m (£8m) each.
They were closely followed by third-placed film, Trouble with the Curve, starring Clint Eastwood and Amy Adams.
But it was another sluggish weekend overall, with revenues - $88m (£54.32m) - down 25% on the same time last year.
"This was a clash of the non-Titans," said Paul Dergarabedian, analyst for box office tracker Hollywood.com.
"When three films are duking it out for the top spot with only around $13m, that doesn't represent a very strong period at the box office."
British film Dredd had a disappointing opening, going in at number six with $6.3m (£3.89m).
Perks, Emma Watson's first film since Harry Potter, took $244,000 (£150,626) but only opened in four cinemas.
The 3D re-release of Finding Nemo was at number four, taking $9.4m (£5.8m).
Resident Evil: Retribution slipped from the top spot to number five, with $6.7m (£4.14m).
Other top ten films included The Master and ParaNorman.