Radio 4 presenter Robin Lustig to step down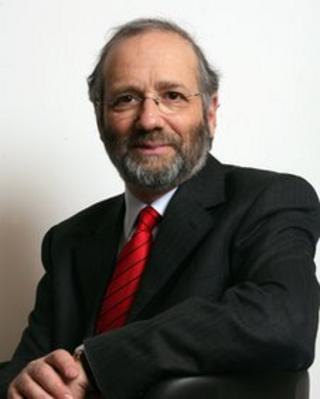 Robin Lustig, presenter of Radio 4's flagship evening news show The World Tonight and Newshour on the BBC World Service, has announced he will step down at the end of the year.
Lustig, who has presented both programmes since 1989, called it an "immensely difficult" decision.
During that time Lustig has interviewed such world leaders as Nelson Mandela and former Prime Minister Tony Blair.
He was not retiring, he said, but going back to his "first love" of reporting.
"It's been a huge privilege to be part of the Radio 4 and World Service families for more than two decades," he continued.
"But I hope now to have an opportunity to return to my first love: reporting from the field and getting mud on my boots.
"I think now is a good time for me to bow out and see if I'm still capable of doing anything else."
The BBC said he had made an "invaluable contribution" to its journalism over the past two decades, "especially in foreign affairs".
"His rich voice, deep knowledge and genuine curiosity have ensured that he is greatly loved by Radio 4 and World Service listeners," said Helen Boaden, Director of BBC News.
Lustig has covered many major world events for the BBC, broadcasting live from such places as Baghdad, Berlin, Hong Kong, Moscow, Sarajevo and Washington.
Alistair Burnett, editor of The World Tonight said he would be missed, calling him "a hard act to follow".
"Robin's sharp intellect and journalistic rigour has been key to building The World Tonight's reputation for in-depth analysis and making sense of what's going on in the world for our listeners," he added.
Lustig started his career as a foreign correspondent for Reuters in Europe before rising to Assistant Editor of The Observer during his 12 years at the paper.
He has won a number of awards, including the 1998 Sony Silver Award for Talk/News Broadcaster of the Year.