Trainspotting gets US makeover in new play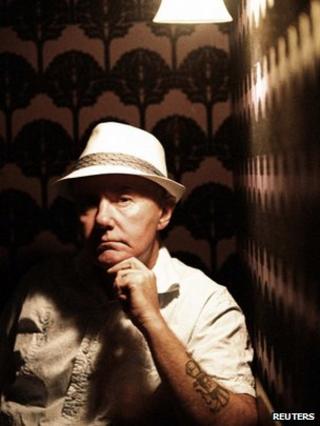 Trainspotting author Irvine Welsh has said a new US stage play based on his 1993 book has "a very different feel".
Trainspotting USA sees the characters from his cult novel, and the 1996 film directed by Danny Boyle, relocated from Edinburgh to Kansas City, Missouri.
Welsh worked with award-winning director Tom Mullen to adapt the story of young heroin addicts Renton, Sick Boy, Begbie and Spud.
The play will have its world premiere at Chicago's Theatre Wit next month.
Welsh revealed there had been some difficulties transferring the story to an American setting.
"Some characters like Renton and Sick Boy worked very well. Spud also went well," said the author.
"[But] Begbie was a difficult one because I think that the whole nature and culture of the way violence is expressed is very different in Scotland than in America.
"American psychopaths are very quiet, and for a Scottish psychopath it's difficult to make [that transition]," he told the Reuters agency.
The play's script features additional new material written by Welsh. "We tried to mould it to the culture's landscape," he explained.
"They go down to Mexico and all that, have a drug deal down there with prescription drugs. To me it feels very American."
Trainspotting was initially adapted for the stage by Harry Gibson and won the Sunday Times award for best new play in 1995.
Mullen's adaptation will run from 13 October to 2 December.
Welsh's most recent novel Skagboys is a prequel to Trainspotting that explores how Renton and his friends first burst onto Edinburgh's heroin scene in the early 1980s.
The author previously published Porno, a sequel to Trainspotting, in 2002.