Matthew Kelly to star in new version of The Seagull by Anya Reiss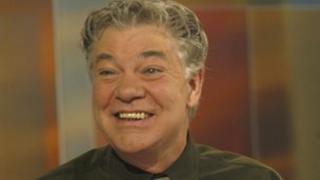 Matthew Kelly is to appear in a new adaptation of Anton Chekhov's The Seagull by Anya Reiss.
The play will run at the Southwark Playhouse in London from 8 November to 1 December.
Reiss 's debut play Spur of the Moment, written when she was 17, opened at the Royal Court Theatre in 2010.
She went on to win the most promising playwright award at both the Evening Standard and Critics' Circle Awards.
Her second play The Acid Test was a sell-out at the Royal Court in 2011.
The Seagull will be directed by Russell Bolam. The play's official announcement promises that Chekhov's darkly comic masterpiece will be "reignited for the 21st century by one of the most exciting new voices in British Theatre".
Matthew Kelly's recent stage appearances include Educating Rita, Legally Blonde, Spamalot and Waiting For Godot.
Reiss's new take on The Seagull closely follows a radical new interpretation of Chekhov's Three Sisters, which opened last week at the Young Vic.
In this version, by Australian Benedict Andrews (who also directs), the story has been moved to the present day and features the cast breaking into a version of Nirvana's Smells Like Teen Spirit.
"This is Chekhov refreshed and reimagined - and acted with total lack of inhibition," observed The Guardian's Michael Billington.