Marvel kills off X-Men character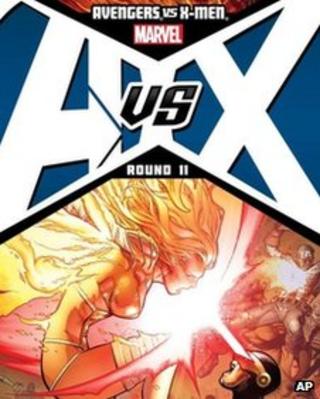 Professor X, founder of the X-Men, has been killed off in the latest edition of the Marvel comic Avengers vs X-Men.
Charles Xavier, the wheelchair-bound leader with telepathic powers, was murdered by Cyclops, a member of his own mutant superhero team.
"As the story progressed it became obvious that this had to be the last stand of Charles Xavier," said Marvel's Axel Alonso.
The death, he said, would "reverberate across the Marvel Universe."
Avengers vs X-Men, a new series in the comic book franchise, was launched in April this year, bringing Marvel's biggest characters together for "an unforgettable battle".
The storyline's dramatic conclusion will unfold in the follow-up issue, due out next month.
Professor X was played on screen by Sir Patrick Stewart in the original X-Men trilogy and by James McAvoy in the prequel, X-Men: First Class.
He appeared to die in the third film in the trilogy, X-Men: The Last Stand but subsequently came back, in another person's body, at the end of the movie.
Founded in 1939 as Timely Comics, Marvel introduced such characters as the X-Men, the Hulk, Spider-Man and the Fantastic Four to the American public.