Local TV: Ofcom awards first licences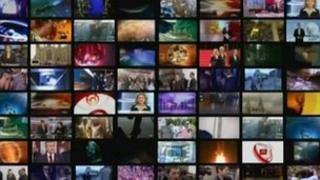 Ofcom has awarded the first licences to run local TV services to bidders in Brighton and Grimsby.
Latest TV - based in Sussex - and Lincolnshire Living for Grimsby will be broadcast on Freeview and have been awarded 12-year licences.
In total, Ofcom received 57 bids to run the new US-style local TV stations across the UK.
It said further licences would be awarded in the coming months and hoped the channels would be on air next year.
The media regulator initially invited operators to submit their applications covering 21 areas in May, however as no bidders came forward in Swansea or Plymouth, only 19 licences will be awarded.
They will be based on a set of criteria including the provision of local news and current affairs, programme proposals, launch date and commercial viability.
Brighton and Grimsby were the first to be announced as both areas only attracted one bid and there were no competing bids to consider.
Lincolnshire Living is an extension of the Grimsby-based Channel 7 local TV service which has been broadcasting on Virgin Media for the past 15 years as Seven.
Executive producer Lia Nici told the BBC the channel was "over the moon" to be awarded the licence.
"We're one successful model of local TV in the UK so now we can continue to extend our service and be available to a wider audience," she said.
"We intend to make sure programming is either locally relevant or locally produced."
Latest TV has run as an online-only service for the past two years and recent episodes of its Brighton Lights programme have featured interviews with former Spice Girl Mel C and Brighton local, DJ Norman Cook.
"At last Brighton and Hove will have its own television station with its own studios in the heart of the city," director Bill Smith said in a statement.
"We look forward to delivering the latest news and sport, top class entertainment, documentaries, education, comedy, music and everything that the people of Brighton and Hove expect from a quality TV station."
Ofcom is expected to complete the licensing process by Christmas, with London, Manchester, Liverpool and Leeds the most hotly contested locations.