Man Booker Prize: Hilary Mantel makes shortlist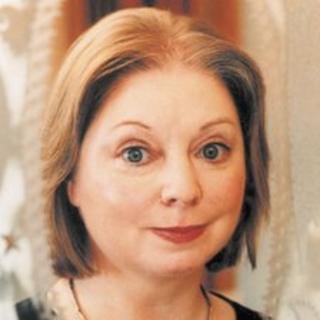 Man Booker-winning author Hilary Mantel has been shortlisted for the £50,000 literary prize again, for her sequel to Wolf Hall, which won the award in 2009.
Mantel's Bring Up the Bodies, a fictional account of Thomas Cromwell's life, is one of six titles in contention, as is Will Self's Umbrella.
Tan Twan Eng and Deborah Levy have also made the shortlist, as have first-time novelists Alison Moore and Jeet Thayi.
The overall winner will be announced on 16 October.
Bookmaker Ladbrokes have made Mantel 9/4 favourite to win the prize, with Self closely behind on 11/4.
But William Hill made Self 7/4 favourite, giving Mantel odds of 2/1.
According to the judges - chaired this year by Sir Peter Stothard, editor of the Times Literary Supplement - the six books all display powerful language and artistry.
The themes they have in common include old age, memory and loss.
It is the first time Self, whose other books include Great Apes and Cock and Bull, has been nominated for the Man Booker.
Malaysian author Tan Twan Eng was previously longlisted for the prize in 2007 with his debut novel, The Gift of Rain.
Joining Sir Peter on the judging panel are actor Dan Stevens, critic Dinah Birch, historian Amanda Foreman and writer Bharat Tandon.
According to their chair, all had been "exhilarated by the vigour and vividly defined values" of the shortlisted titles.
"We were considering novels not novelists," Sir Peter said at the shortlist announcement, revealing it had taken three-and-a-half hours to reach a consensus.
Stevens, who plays Matthew Crawley in ITV1's Downton Abbey, said the judges' debate had focused on "passion and literary argument".
Jonathan Ruppin of booksellers Foyles said the shortlist constituted "a huge vote of confidence for the novel as an artform".
"All six books do so much more than simply tell an engaging story," he continued.
"They are written with wit, insight and, above all, pathos, offering profound commentaries on the human condition."
Michael Frayn and Nicola Barker are among the six longlisted authors whose books did not progress to the final stage.
Debut novels by Rachel Joyce and Sam Thompson were also discounted, as were works by Ned Beauman and Andre Brink.
The victorious author is likely to see a considerable sales increase after the win.
Last year's winner, The Sense of An Ending by Julian Barnes, has now sold more than 300,000 copies in the UK.
Wolf Hall and Bring Up the Bodies form part of a trilogy of works about Cromwell, an advisor to King Henry VIII who rose to prominence in the Tudor Court.
A third instalment, to be called The Mirror and the Light, will continue Cromwell's story until his execution in 1540.