Worst performance at US box office in 10 years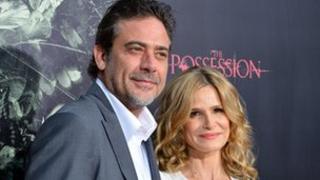 The North American box office has had one of its worst weekends in more than a decade, industry estimates suggest.
Total takings in the US and Canada between Friday and Sunday are thought to be as low as $65 million (£41m).
Number one film The Possession pulled in just $9.5m (£5.9m), a figure described as "pretty scary" by Paul Dergarabedian of Hollywood.com.
"In the summer, single movies had opening weekends bigger than this entire weekend gross," he said.
The weekend after the Labour Day holiday is traditionally the slowest of the year.
Yet not since the weekend of 21-23 September 2001, when revenues were $59.7m (£37.4m), have figures been so low.
Revenues for the same weekend last year totalled $82m (£51m), with new release Contagion taking the top spot with a $22.4m (£14m) haul.
"It just comes down to the movies and the marketplace," said Dergarabedian. "This crop of movies just didn't have that solid draw."
Bootlegging drama Lawless, this week's second placed film, earned $6m (£3.7m), bringing its total takings in the US and Canada to $23.5m (£14.7m).
Debuting in third place was The Words, a romantic thriller featuring Bradley Cooper as an aspiring writer that made $5m (£3.1m) between Friday and Sunday.
After four weeks in theatres, The Expendables 2 earned $4.7m (£2.9m) to take fourth place. Another action sequel, The Bourne Legacy, rounded off the top five with weekend takings of $4m (£2.5m).
Another new release, Bruce Willis thriller The Cold Light of Day, opened in 13th place with a disappointing $1.8m (£1.1m).
This weekend's sluggish results follow a mixed summer that included blockbusters such as The Avengers and The Dark Knight Rises.
Yet it also saw weak performers like Adam Sandler comedy That's My Boy and Johnny Depp vehicle Dark Shadows.
Overall, summer ticket sales in the US and Canada fell by 4% compared to last summer.