Laureate issues library challenge to Culture Secretary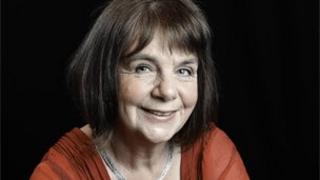 The Children's Laureate, Julia Donaldson, has written an open letter to the new Culture Secretary Maria Miller condemning library closures.
In the letter, The Gruffalo author calls on Mrs Miller to improve on the record of her predecessor, Jeremy Hunt.
And she condemns what she describes as the government's "refusal to intervene" or provide leadership on the issue of cuts to library services.
The DCMS said the new culture secretary would be happy to meet Mrs Donaldson.
The letter, published in the Independent On Sunday, cites a recent survey by the website Public Libraries News, which suggests nearly 250 libraries are currently under threat of closure, have been closed or have left local authority control since April.
And she warns the country is heading for a less literate society if cuts continue, which, she says, will lead to more social problems, more crime and make the UK less competitive.
'Ignoring the issue'
She calls on the new culture secretary to consider ring-fencing council spending on children's library services or using some of the education budget to help.
In the letter she accused Mrs Miller's predecessor Jeremy Hunt and libraries minister Ed Vaizey of repeatedly ignoring the issue and refusing to respond to campaigners' concerns.
She wrote: "I am particularly concerned about the effect the cuts and closures are having on children's reading. Today many towns have no bookshops. If they also have no library, where are children to find books?
"Is it a surprise that we are always reading horrifying statistics about the number of homes without books?"
A DCMS spokesman said: "The Secretary of State is very happy to meet Julia Donaldson to discuss library provision in the UK.
"However, libraries have always been funded and run by local authorities. They have never been funded by central government, and it is right therefore that local authorities should have the flexibility to decide how best to provide a library service to their local community.
"We have always been clear that we will not hesitate to use our powers under the 1964 Libraries Act to intervene where there is a clear breach of the statutory duty by a local authority to provide a comprehensive and efficient library service."