Authors to celebrate 200th anniversary of Grimms' tales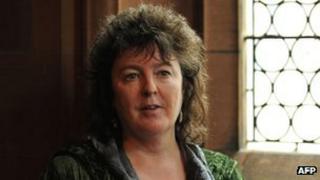 Five leading writers are to celebrate the tales of the Brothers Grimm in a series of readings and insights to be broadcast on BBC Radio 3.
Philip Pullman, John Agard, Sir Terry Pratchett, Carol Ann Duffy and Michael Morpurgo are participating in the week-long series for the In Tune programme.
Grimms' Fairy Tales, written by brothers Jacob and Wilhelm Grimm, was first published in 1812.
The five authors will discuss the influence of the stories on their work.
Interviewed by presenter Suzy Klein, author Philip Pullman, creator of the His Dark Materials trilogy, described the Grimm brothers' tales as timeless.
"They take basic human situations - wife, husband, father, son, king, subject, life, death - and illustrate them with such simplicity and clarity that they can't help resonating throughout the ages."
The Grimm brothers collected their folk tales from friends and old books, and many date back thousands of years.
They are available in more than 100 languages and have been adapted for the screen in films such as Disney's Snow White and the Seven Dwarfs, Sleeping Beauty, and Cinderella.
Pullman will read an extract from one of his new tales, The Three Snake Leaves, which appears in his book reimagining the stories of the Brothers Grimm.
He will also reflect on how Grimms' Fairy Tales has had an influence on his celebrated His Dark Materials trilogy.
Radio 3 audiences will also hear from playwright and poet John Agard, who wrote the poetry anthology Goldilocks on CCTV, which transforms the romantic German heroines of the Grimms' tales into adventurers and troublemakers in a contemporary, multicultural society.
And Poet Laureate Carol Ann Duffy will explain how the Grimm brothers' heroes and villains have appeared in many of her collections, including The World's Wife and Beast and Beauties.
The interviews will be broadcast on BBC Radio 3's In Tune, beginning on Monday 3 September.