Rosie O'Donnell suffers heart attack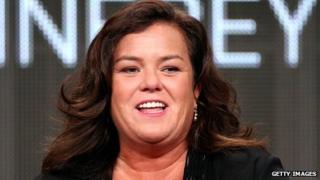 US comedian and talk show host Rosie O'Donnell has revealed that she suffered a heart attack last week.
The 50 year-old said she was "lucky to be here" after falling ill at home and looking up her symptoms online.
O'Donnell wrote on her blog that she searched "women's heart attack symptoms", which included sudden nausea and aches, before taking a few aspirin.
She visited a cardiologist the next day, who inserted a stent into an artery that was 99 per cent blocked.
O'Donnell said her chest began to ache last week and she became nauseous and feverish after helping a woman who was struggling to get out of her car in her Nyack village home, near New York.
In the blog entry on her website, a poem entitled "my heart attack", O'Donnell revealed the type of attack was known as the "widow maker".
The star, who has acted in several films and TV shows including Drop Dead Diva, Will and Grace and Nip/Tuck, also said she did not call the emergency services.
However, she issued a warning to her readers: "Know the symptoms ladies, listen to the voice inside, the one we all so easily ignore, call 911."
She recently hosted The Rosie Show on the Oprah Winfrey Network but the daily talk and gameshow was cancelled in March due to low ratings.