Clare Balding to present Channel 4 racing coverage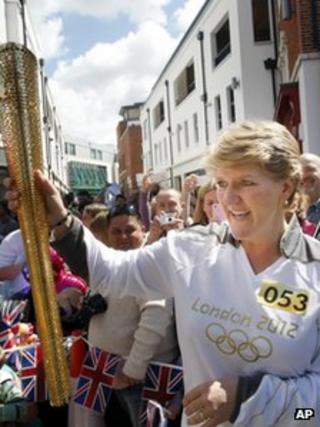 Sports presenter Clare Balding is to front Channel 4's horseracing coverage but has confirmed she will continue to work for the BBC.
The 41-year-old will cover events such as the Cheltenham Festival and the Grand National from January next year.
The BBC lost the rights to horseracing - Balding's specialist sport - earlier this year.
She said she was "delighted" she could combine her new work "with expanded and varied programming at the BBC".
"I am excited by Channel 4's plans for their coverage and the way in which they have committed to expanding the profile of jockeys, trainers and horses," said Balding.
"I love my job and I can't believe how lucky I am. I thrive on being challenged and pushed out of my comfort zone and I'm incredibly excited at what the future holds."
Over the past two weeks Balding has been praised for her contribution to the BBC's coverage of Olympic swimming and equestrian events.
She will soon be seen as one of the presenters of Channel 4's Paralympics coverage.
The channel said Balding's "expertise and warmth" would bring "a new audience to the programmes working alongside a combination of familiar and new talent."
The presenter was given the all-clear for thyroid cancer in January last year.