Malcolm X actor Albert Freeman Jr dies at 78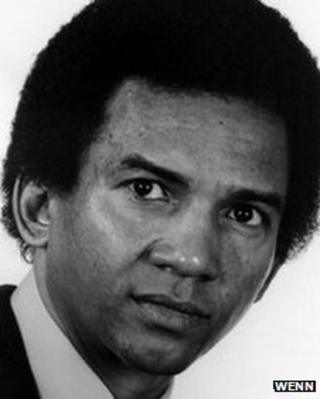 Albert Freeman Jr, the actor who played Nation of Islam leader Elijah Muhammad in Spike Lee's film Malcolm X, has died at the age of 78.
Howard University in Washington's head of theatre said Freeman had died on Friday but gave no further details.
A further statement would be issued later, he said.
Freeman taught acting at the university for many years and was chairman and artistic director of theatre arts.
Another member of the university Kerry-Ann Hamilton said in statement: "He was a brilliant professor, a renowned actor and a master director who made his mark in the classroom as well as on stage, screen and television.
"He has mentored and taught scores of outstanding actors. He was a resounding voice of Howard and will be missed."
Spike Lee's 1992 film told the story Malcolm X (born Malcolm Little), the black nationalist leader and Nation of Islam spokesman. He was played in the movie by Denzel Washington.
Freeman won an NAACP Image Award for Outstanding Supporting Actor in the movie.
As well as playing Elijah Muhammad, Freeman appeared in numerous films including Finian's Rainbow and Seven Hours to Judgment.
On television he is best known for playing police Captain Ed Hall on the TV soap One Life to Live from 1972 until 1987.
In 1979 he was honoured with a Daytime Emmy Award for outstanding lead actor for his work on the programme.
He also appeared in Law and Order, The Cosby Show, Roots: The Next Generations and Kojak.
Freeman's theatre credits included a starring role on Broadway in James Baldwin's Blues for Mister Charlie in 1964.