Time Out magazine to be free in London from autumn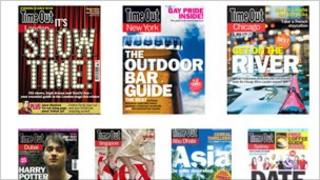 The London edition of Time Out magazine is to be relaunched as a free title following a sustained decline in sales.
More than 300,000 copies of the weekly listings guide will be given away in the capital from this autumn, replacing the current paid-for edition.
Foreign editions - available in such cities as Paris and New York - will remain as paid-for publications.
Time Out was founded in 1968 and sold more than 110,000 copies a week during the 1990s, its most successful period.
Its current circulation is around half that, with the majority of sales coming through subscriptions.
The free edition, available on Tuesday, will be handed out in train stations, museums, bars and shops.
Subscribers will receive the publication free but will be charged a fee to cover the cost of postage.