Ofcom investigates Big Brother complaints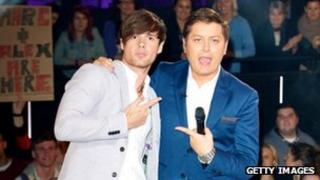 Media watchdog Ofcom is investigating more than 1,000 complaints relating to three separate incidents on Channel 5's Big Brother.
There were 1,108 complaints about an incident involving contestant Conor McIntyre, who was seen verbally abusing housemate Deana Uppal behind her back.
Some viewers felt his tirade amounted to bullying.
There were also 114 complaints about an incident involving contestant Caroline Wharram, which some felt was racist.
She described a black housemate, Adam Kelly, as a "ridiculous gorilla" with "no sanitation".
Channel change
There were a further three complaints to Ofcom about an exchange broadcast on the programme's sister show, Big Brother's Bit on the Side.
Former Big Brother contestant Victor Ebuwa used the word "retard" to describe contestants on this year's show, prompting three complaints.
Ofcom is now looking into whether any of its broadcasting codes have been breached.
Channel 4 was rapped by Ofcom after broadcasting the word "retard" on its show Big Brother's Big Mouth back in 2010.
The reality show was launched on UK television in 2000 and was a huge hit for Channel 4 for 10 years.
Channel 5 started showing the series in 2011.
Paddy Doherty, from TV series Big Fat Gypsy Wedding, won the first Celebrity Big Brother to be broadcast on Channel 5 last year.
Contract manager Aaron Allard-Morgan was the last non-celebrity winner in November.