Mark Rylance withdraws from Olympic opening ceremony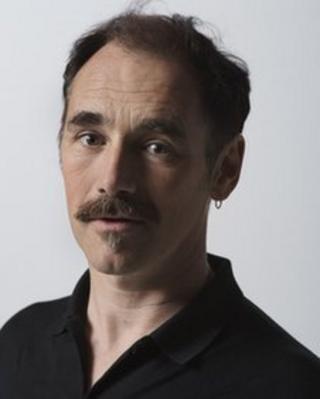 Actor Mark Rylance has dropped out of the Olympics opening ceremony following the sudden death of his step-daughter.
Film-maker Nataasha van Kampen died of "unsuspected natural causes" on Sunday, aged 28, the actor said in a statement issued by Shakespeare's Globe.
She was the daughter of Claire and Chris van Kampen. Rylance married Claire in 1992.
Rylance had been due to recite a passage from The Tempest at the opening ceremony on 27 July.
His statement read: "Our beloved daughter and sister Nataasha passed away of unsuspected natural causes early on Sunday morning.
"Because of our bereavement, I have decided to withdraw from my commitment to the Opening Ceremony of the Olympics, but Claire and I will continue our work with the productions, Richard III and Twelfth Night at Shakespeare's Globe and in the West End."
"The family would ask that their privacy is respected at this sad and difficult time."
A London 2012 spokesman said: "Our thoughts are with Mark and his family and we of course respect any decision he makes about his role with London 2012 and the London 2012 Festival."
Rylance plays the title role in Richard III, which is due to start previews in just eight days time.
He will then play Olivia in an all-male production of Twelfth Night from 22 September at the Globe, alongside Stephen Fry as Malvolio.
Claire van Kampen is composing the music for both productions, which will transfer to the West End's Apollo Theatre from 2 November.
The Olympics opening ceremony is being created by Slumdog Millionaire director Danny Boyle.
Titled Isle Of Wonder, it was inspired by Caliban's speech in The Tempest, which contains the lines: "Be not afeard. The isle is full of noises, sounds and sweet airs that give delight and hurt not."
Nataasha Van Kampen was just starting her career as a director, having previously worked as a production designer on commercials and music videos.
Rylance starred in her first short film, Nocturne, about insomnia, in 2009.