Abraham Lincoln: Vampire Hunter drains UK box office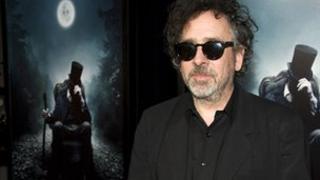 Abraham Lincoln: Vampire Hunter has topped the UK and Northern Ireland box office in its first week of release.
The film, which imagines the 16th US President leading a secret life hunting the undead, took £1.2m at the weekend.
Will Smith's Men In Black 3 remained at number two with takings of £1.07m and rom-com The Five-Year Engagement took the third spot, making £1.06m.
Last week's chart-topper Prometheus dropped to four, with UK takings now totalling £21.6m.
Both Snow White and the Huntsman and Rock of Ages, starring Tom Cruise dropped two places.
There were two more new entries into the top ten - the highest being horror film Chernobyl Diaries, which uses the real-life 1986 nuclear disaster in the Ukraine as a backdrop.
Its number seven spot was achieved with takings of £495,875, after opening in 289 cinemas across the UK.
The Hindi romance drama Teri Meri Kahaani edged into the top ten, at nine, despite opening at just 53 sites.
It took a total of £190,230 - giving it a higher per-screen average than Chernobyl Diaries.
Comic Book adventure Marvel Avengers Assemble continued its reign as the UK's top film of the year, hanging in at number eight, with total takings of £51.3m.
And Top Cat: The Movie landed in tenth position after four weeks of release, making £179,000 in the last weekend.