Fifty Shades of Grey breaks more records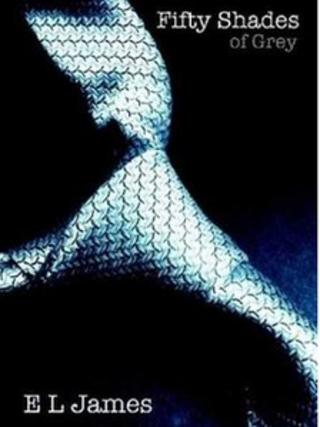 Erotic novel Fifty Shades of Grey has continued its success in the UK, after breaking the weekly adult paperback sales record.
EL James's book sold 205,130 copies last week, some 64,000 copies more than the previous record set by Dan Brown's The Lost Symbol in July 2010.
The author has also become the first to have two or more books sell in excess of 100,000 copies in the same week.
The trilogy has so far sold some 2.75m digital and print copies in the UK.
Figures show that James's debut, already cited as the fastest-selling book of the year, has now sold 765,000 copies in two months.
As a comparison, Brown's The Da Vinci Code, previously the biggest-selling paperback of all time, took six months to achieve the same sales figure.
Last week, sequels Fifty Shades Darker and Fifty Shades Freed sold 132,174 copies and 115,086 copies respectively. In total, £1.93 million was spent on 452,390 copies of the trilogy - more than was spent on the next 50 bestselling paperback novels of the week combined.
It is expected the first book in the series will have sold one million copies by the end of the month.
Philip Stone, charts editor of The Bookseller, said: "Sales of the Fifty Shades series have been nothing short of phenomenal and records are tumbling.
"Of course this is just sales of the physical, print edition. It is no doubt breaking e-book download records too, meaning Fifty Shades Of Grey is perhaps the fastest-selling adult novel of all time."
The novel tells the story of the steamy relationship between billionaire businessman Christian Grey and "unworldly, innocent" literature student, Anastasia Steele.
The trilogy have become best-sellers on both sides of the Atlantic, including more than 15 million copies sold in the US and Canada so far.