National Theatre delays Count of Monte Cristo play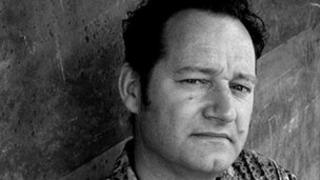 The National Theatre has cancelled its Christmas production of The Count of Monte Cristo, saying the project needs "more development time".
Tickets had already been sold for the show, scheduled to run between November and January.
On its website, the London theatre said the show had been " put back " and that a replacement would be announced shortly.
Writer Richard Bean, of One Man, Two Guvnors fame, told the BBC he "just couldn't get the script to work".
"If anyone has ever read the book, I think they'll sympathise with me," said the playwright on his difficulty adapting Alexandre Dumas's 1,200-page novel.
"It's a difficult task and first time round I failed on it really. I'm not ashamed to say that."
Bean said he found the classic novel, first published in 1844, to be "all plot and action" and to have "very little characterisation".
After staying faithful to the book, he found his script "hadn't got the right balance for the stage".
"The audience has to sit and watch these people and kind of get under their skins a bit," Bean went on. "At the moment I haven't managed to achieve that."
Bean's previous work for the National, the hugely successful One Man, Two Guvnors, opened on the South Bank in May 2011.
British star James Corden recently picked up a Tony award for his performance in the play's New York production.
Speaking in March, Bean told the BBC he had finished the first act of The Count of Monte Cristo - a project he described as a "completely different cheese".
The production was halted after he handed in the completed first draft last week.
"The creative team down there realised that going straight into rehearsals with a script that's kind of not working is a bit too much of a risk for such a big show," Bean continued.
Ticketholders have been told the National hopes to continue with the project, though according to its writer it is not yet known what will happen next.
"I don't think it will be straight away," said Bean. "We need a bit more time and a bit more work."