Danielle Hope joins Les Miserables cast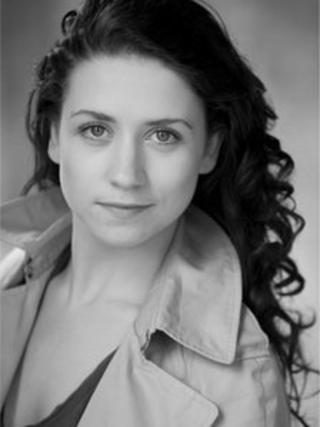 Talent show winner Danielle Hope has taken over the "dream role" of Eponine in hit musical Les Miserables.
She shot to fame in 2010 when she won the BBC's Over the Rainbow and the role of Dorothy in The Wizard of Oz at the London Palladium.
"I've gone from playing this pristine character to a grubby urchin," joked the 20-year-old actress after Monday night's Les Mis debut.
"To be part of Les Miserables is a rite of passage for musical theatre."
Also joining the largely new London cast at the Queen's Theatre were Geronimo Rauch as Jean Valjean and Tam Mutu as Javert.
Les Miserables, based on the novel by Victor Hugo, is the world's longest running musical.
As tragic heroine Eponine, Hope sings one of the show's best known songs, the tear-jerking On My Own.
"This is such a dream role," she told the BBC. "Unrequited love is one of the most fascinating things to play and it's something that we all go through at some point in our lives."
Hope auditioned for Les Miserables as she neared the end of her year in The Wizard of Oz. She left that show in early February and was offered the part of Eponine two weeks later.
"I grabbed it with both hands straight away, it's the one," Hope said. "I had a lot more in stage time as Dorothy, and that was physically exhausting, but this is emotionally exhausting.
"I die eight times a week - twice a day, sometimes!"
The original London production of Les Miserables opened at the Barbican in 1985, later transferring to the Palace Theatre.
The show moved to its current home at the Queen's Theatre in 2004.
The film version of the musical is due to be released at the end of the year, starring Hugh Jackman, Russell Crowe, Anne Hathaway, Eddie Redmayne and Amanda Seyfried.
Eponine will be played on the big screen by Samantha Barks, who came third in BBC talent show I'd Do Anything in 2008.
Several members of the current cast at the Queen's Theatre have small roles in the movie version.
"It's exciting to be part of the show with the film coming out," said Hope.
"There's lots of people in this cast who have been part of the film. We're hoping to take a cast trip to go and watch it."