Royal Court names Vicky Featherstone as Cooke successor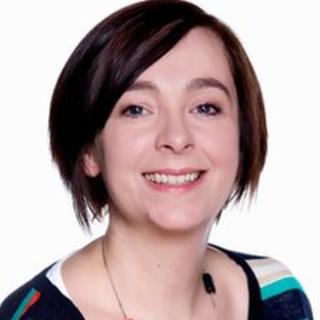 The Royal Court theatre in London has named Vicky Featherstone, head of the National Theatre of Scotland, as its first female artistic director.
Featherstone, who kicked off her career as an unpaid assistant director at the Royal Court, will succeed Dominic Cooke when he steps down in April 2013.
She said it was an "great honour" to take over the theatre during what she described as "challenging times".
Cooke said he "couldn't be happier" with Featherstone's appointment.
The Olivier-winning director announced last December he was leaving his post to focus on freelance work.
Featherstone was artistic director of new writing company Paines Plough before joining the newly formed National Theatre of Scotland in 2004.
The 45-year-old will continue to lead the theatre until the end of 2012 and said it was with " a complex mixture of real sadness and joy " that she was leaving the company.
Born in Redhill in Surrey, Featherstone studied English and Drama at Manchester University and was on the creative teams behind ITV's Where The Heart Is and the BBC's Silent Witness.
Anthony Burton, chairman of the Royal Court board, said he was "thrilled" the Sloane Square theatre was to "have a woman at its helm... for the first time in its 56-year history".