Guggenheim Helsinki museum plan rejected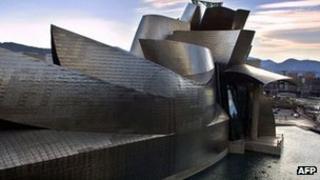 A plan to build a new Guggenheim museum on the Helsinki waterfront has been rejected by politicians in Finland.
The Helsinki city board voted eight to seven against putting the 140 million euro (£114m) project forward for the city council's consideration.
The Solomon R Guggenheim Foundation proposed, in January, that it and the Finnish capital jointly develop a new contemporary art museum.
The foundation operates museums in New York, Berlin, Bilbao and Venice.
A fifth is currently under construction in Abu Dhabi.
No reason was given for the rejection, though local media attributed it to worries about the cost of the project and how it would be managed.
Finland's culture minister, Paavo Arhinmaki, had expressed reservations about the project when it was initially suggested.
The Guggenheim foundation had proposed the museum be built on a city-owned site on Helsinki's south harbour.
The proposed opening date was in 2018, following some three years of development and an architectural competition to decide the design.