Upstairs Downstairs axed by the BBC after two series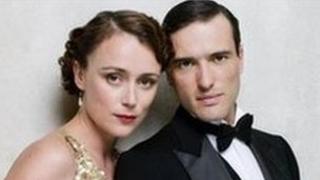 The BBC has confirmed a third series of the period drama Upstairs Downstairs will not be commissioned.
The show was revived in 2010, where the first episode drew 8.8 million viewers.
But the final episode of the last series, attracted 5.22 million.
A BBC spokesperson said: "From Call the Midwife to Bird Song and The Syndicate, 2012 has been a great year for original British drama on BBC One but at this stage there are no plans for Upstairs Downstairs to return".
The original series was broadcast on ITV from 1971 to 1975 with five series' consisting of 68 episodes.
The latest version's screenwriter Heidi Thomas wrote on Twitter: "Really touched by all the love and sadness for Upstairs Downstairs.
"It was made by a tremendous team and I can't praise them enough.
"Truly sad about Updown, but can now fully and wholeheartedly honour the massive commitments I have elsewhere, including Call The Midwife."
The writer also congratulated Sarah Gordy, the Downs Syndrome actress who played Pamela, who also expressed her sadness.
Actor Neil Jackson, who played chauffeur Harry Spargo, said it was a "shame", adding: "I have just heard that the BBC will not be making any more Upstairs Downstairs. I loved the show and will miss it greatly."
The BBC Wales co-produced show was criticised for lacking a "convincing script".
Fans have set up a petition on Twitter and a Facebook page urging BBC bosses to reconsider commissioning a third series.