Ken Loach and David Cronenberg to compete at Cannes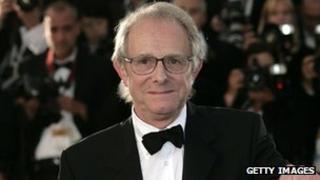 British director Ken Loach will compete against David Cronenberg and Michael Haneke for the prestigious Palme d'Or prize at the Cannes film festival.
Walter Salles' long-awaited adaptation of Jack Kerouac's novel On the Road will also screen in competition.
Wes Anderson's Moonlight Kingdom, previously announced as the opening film, is among the 21 competing films.
Italian director Nanni Moretti will head the jury selecting the Palme d'Or winner. The festival begins on 16 May.
Loach, who will show The Angels' Share, has been nominated for a Palme d'Or on 11 previous occasions, winning in 2006 for The Wind That Shakes the Barley.
Cronenberg, whose notable films include The Fly and Naked Lunch, will show Cosmopolis, starring Robert Pattinson, while Austrian film-maker Michael Haneke will show Love, having previously won the Palme d'Or in 2009 for The White Ribbon.
The largely autobiographical On the Road was written by Jack Kerouac in 1957 but has never been filmed.
Salles, who directed Che Guevara film The Motorcycle Diaries, has cast British actor Sam Riley alongside Garrett Hedlund and Kristen Stewart.
Lee Daniels, whose film Precious was Oscar-nominated in 2010, will show The Paperboy, a movie about a reporter investigating a death row inmate starring Zac Efron, Nicole Kidman and Matthew McConaughey.
Brad Pitt is likely to appear again on the Croisette, starring in the in-competition Killing Them Softly, directed by New Zealander Andrew Dominik of Chopper fame.
Australian John Hillcoat, who directed Cormac McCarthy adaptation - The Road, will make his Cannes competition debut with Lawless starring Tom Hardy, Guy Pearce and Gary Oldman.
France's Jacques Audiard, who won the Cannes Grand Jury prize in 2009 for The Prophet, will be showing Rust and Bone, which stars Oscar-winner Marion Cotillard.
Prolific film-maker Alain Resnais will be competing in his fifth Palme d'Or, with You Haven't Seen Anything Yet.
The shortlist of films will be shown throughout the festival, which runs until 27 May.