Ted Hughes' brother writes memoir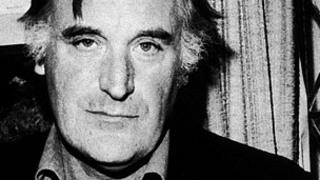 Ted Hughes' older brother, Gerald, is to publish a memoir about his early years with the poet.
Due to be released in September, Ted and I will describe the childhood and upbringing of the man who later became poet laureate.
Publisher Jeremy Robson said the book was "a touching memoir of a brother's recollection of his childhood".
He added it would also give clues as to the writer's inspiration for his early poems.
Gerald, 10 years Ted's senior and now 92 years old, began writing the memoir after Hughes' death in 1998.
An aircraft engineer by trade, he emigrated to Australia shortly after serving in the RAF during World War II.
"There was a very strong affection between them which is very touching," Mr Robson told the BBC.
"Ted followed his brother into the airforce and they kept in close contact."
The poet's relationship with his brother was referred to in the poem, The Little Boys and the Seasons, which he wrote while at Cambridge University in 1954.
Mr Robson added he was still working with Gerald to "expand one or two things in the memoir" to give more background on his childhood memories.
The book will also include unseen family photos and a foreword by the daughter of Hughes and Sylvia Plath, Freida Hughes.