Whitney Houston death not criminal, police say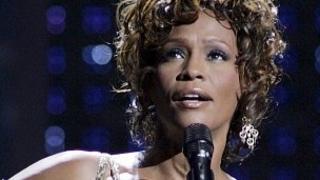 Police have closed their investigation into singer Whitney Houston's death, concluding no crime was committed.
In a statement, Beverley Hills police said its investigation "found no evidence of foul play".
It added that after reviewing the coroner's report "we have determined that this is not a criminal matter".
An autopsy concluded the singer died in her hotel room on 11 February of accidental drowning due to the effects of cocaine use and heart disease.
911 call
The final coroner's report said Houston had been found lying face down in an overflowing hotel bathtub.
It added a white powder, along with a spoon, mirror and rolled-up paper, were found in the Beverly Hilton hotel bathroom.
The substance was not identified in the coroner's report, but officials previously said there was evidence that Houston had used cocaine shortly before slipping under what was extremely hot water.
A Beverly Hills police spokesman declined to comment on whether the white powder was cocaine.
Authorities also released a minute-long 911 call made by a hotel worker who summoned police and paramedics to Houston's suite at the hotel.
The call revealed few details and did not specifically name the singer, but stated she was unresponsive and not breathing.
Houston was found dead hours before she was due to attend a pre-Grammy party.