Hunger Games appetite continues at US box office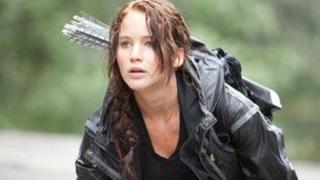 Action movie Hunger Games remains at the top of the US box office for the second week following its record-breaking debut.
According to studio estimates, the film made $61.1m (£38m) in the US and Canada between Friday and Sunday, having made $152.5m (£94.6m) in its first weekend.
Exit polls at cinemas suggested 13 percent of film-goers were seeing the film for the second time.
The highest new entry on the chart was action sequel Wrath of the Titans.
The film, starring Sam Worthington, Liam Neeson and Ralph Fiennes, grossed $34.2m (£21.3m) in North America.
Third spot went to Julia Roberts movie Mirror Mirror, a new twist on the Snow White fairytale.
The film made $19m (£11.8m).
Bully opening
Kyle Davis of Relativity Media, the film's distributor, said it hoped the upcoming Easter holiday would boost ticket sales.
Warner Brothers' Dan Fellman said he also expected Wrath of the Titans to benefit from the school holidays.
Meanwhile, documentary Bully had a strong opening, making $115,000 (£71,699) at just five cinemas in New York and Los Angeles.
The movie was released without a rating, after the Weinstein Company disagreed with the R-rating it was given by the Motion Picture Association of America (MPAA), which meant children under the age of 17 could only see the film if accompanied by an adult.
The film will get a release in about 100 cinemas from 13 April, said Erik Lomis, president of distribution for the Weinstein company.