Torch Song Trilogy to receive London stage revival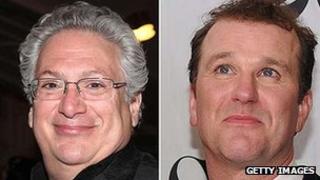 Harvey Fierstein's Broadway smash Torch Song Trilogy, famously staged in 1985 in the West End with Sir Antony Sher, is to be revived this year in London.
The Menier Chocolate Factory production will run from 30 May to 12 August, with Douglas Hodge directing the story of New York drag queen Arnold Beckoff.
The award-winning drama was originally performed in three acts and had a four-hour running time.
Hodge was previously seen at the south London venue in La Cage aux Folles.
The actor went on to recreate his performance as drag queen Albin in the West End and on Broadway, winning Olivier and Tony awards in the process.
The Chocolate Factory's 2012 season continues with productions of vintage comedy Charley's Aunt and the Stephen Sondheim-George Furth musical Merrily We Roll Along.
The latter will see Olivier-winning actress Maria Friedman, no stranger to Sondheim's work, make her directorial debut.
Earlier this month Friedman performed at a private luncheon held at the Chocolate Factory in the US composer's honour.
The theatre is currently presenting Abigail's Party by Mike Leigh, a sold-out production that became its fastest-selling play to date.