Woman in Black movie surpasses £20m box office mark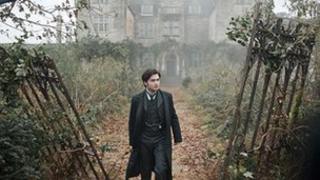 Daniel Radcliffe film The Woman In Black has surpassed the £20m mark at the UK box office, according to figures released by Screen Daily.
The actor's first movie since the Harry Potter franchise is already the most successful horror film since records began 20 years ago.
The adaptation of Susan Hill's ghost story extends its lead as this year's highest grossing film to date.
But it falls far short of the list of biggest earning films of all time.
James Cameron's Avatar remains the number one movie of all time with takings of £95.6m.
Titanic - also a Cameron film - was second, followed by Harry Potter and the Philosopher's Stone and The Lord Of The Rings: The Fellowship Of The Ring.
At this week's UK box office, The Devil Inside made its debut at number one with estimated takings of £2m.
A successful marketing campaign, which included an audience reaction trailer, helped boost the horror movie's popularity.
Jonah Hill comedy 21 Jump Street was this week's second highest new entry with box office receipts totalling £1.6m.
In third place was The Best Exotic Marigold Hotel, followed by John Carter and We Bought A Zoo, which made its first appearance on the chart in fifth place.