London 2012: Olympic radio terms outlined by BBC Trust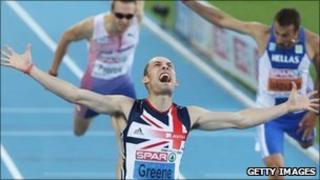 The BBC Trust has outlined the terms of the corporation's temporary Olympics radio station during London 2012.
5 live Olympics Extra should focus on broadcasting live coverage and the sporting events that 5 live are not covering, the Trust said.
The digital station should feature "high quality, original, challenging, innovative and engaging" content and will be accompanied with a website.
A budget of £200,000 has been earmarked for the project.
It will be available from 23 July, four days before the Games actually start.
The initial plans were announced in August, when the BBC also said that the digital channel BBC Three would be completely dedicated to the Olympics.
Coverage of BBC Parliament will be suspended during the Games on digital terrestrial TV services, unless Parliament is recalled.
This will allow BBC Three to provide live coverage during the day, when the channel would normally be off air.