Doobie Brothers drummer Michael Hossack dies at 65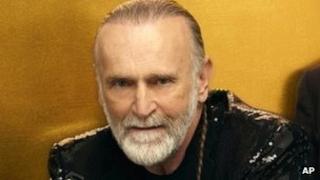 Doobie Brothers drummer Michael Hossack, who played on the hit songs Listen To The Music and China Grove, has died of cancer aged 65.
Manager Bruce Cohn said the star passed away on Monday at his home in Wyoming.
Hossack played with the group from 1971 to 1973 and rejoined them in 1987. Two years ago, he stopped performing due to ill health.
Band co-founder Tom Johnston paid tribute to Hossack, calling him an "incredible musician".
He added: "Mike has always been a part of my musical life and the life of the Doobie Brothers.
"The last few years, he was brave and determined to keep on playing in the face of ill health, and I will always admire him for that."
Doobie Brothers' singer and songwriter Pat Simmons looked back on his 43-year friendship with Hossack, saying they "shared some wonderful adventures together, times I will never forget".
"Thanks for all those wonderful memories Mike, and all the great music. We love you," he added.
Bruce Cohn called Hossak "a fighter" adding "he fought the big battle with cancer and I speak for Mike's family and the entire band when I say he will be greatly missed."
After leaving the Doobie Brothers in 1973, Hossak played with two other bands - Bonaroo and DFK and became a partner in a recording studio.
Hossack is survived by a son and daughter.