Cheryl Cole sues over MC Harvey magazine claims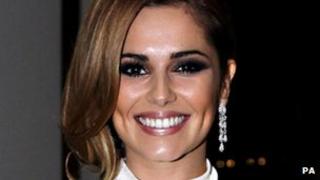 Cheryl Cole is suing Now magazine's publishers over a story which claimed she was involved in a "secret romance" with rapper MC Harvey.
The 28-year-old has filed papers at the High Court seeking aggravated damages for libel.
Her claims centre around a story published in February with the headline "World Exclusive: So Solid's Harvey 'My Secret Romance with Cheryl'".
The singer denied the claims on twitter.
"Was this 'relationship' happening in your head?" she wrote ina message to the rap artist.
He repliedhe would "rather go broke and work in Sainsbury's" than talk about Ms Cole's personal life.
Ms Cole, who rose to fame in the pop group Girls Aloud, is also suing over a follow up story headlined: "Cheryl And Harvey: The Proof" which was published a week later.
She has accused Now magazine and its publishers IPC Media of misusing private information about her in the stories.
Ms Cole is also seeking an injunction to ban IPC media from repeating the allegations.
Details of the court action emerged in the Press Gazette on Tuesday. Ms Cole's publicist confirmed to the BBC that she was taking legal action over stories published in Now Magazine.
The singer recently announced she had finished work on her third solo album.