Bruce Willis movie to open Cannes Film Festival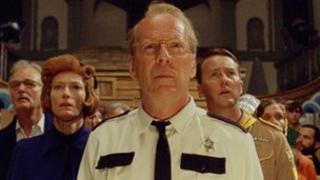 Bruce Willis and Ed Norton's latest movie Moonrise Kingdom has been selected to open this year's Cannes Film Festival.
The movie, set in the 1960s, is about a young pair of lovers who run away from home, prompting a huge search party.
The film was directed and co-written by Wes Anderson and also stars Bill Murray and Tilda Swinton.
Italian filmmaker Nanni Moretti will lead this year's festival jury. The 11-day event starts on 16 May.
Director Anderson co-wrote the screenplay with Roman Coppola - director Francis Ford Coppola's son.
Anderson is best known for The Royal Tenenbaums, The Life Aquatic with Steve Zissou - which also starred Murray in the title role - and Fantastic Mr Fox.
Cannes organisers said Moonrise Kingdom was a "tormented and surprising story of children and adults during the stormy days of the summer of 1965".
Thierry Fremaux, the Festival's General Delegate, said: "Wes Anderson is one of the rising powers of American cinema, to which he brings a highly personal touch, particularly in Moonrise Kingdom."
The movie is "a testimony to the creative freedom in which he continues to evolve," he added.
It will open in French cinemas on 16 May, the same day it will be screened in Cannes.
Meanwhile, Tribeca Film Festival organisers have announced the line-up for the annual New York event.
Julie Delpy's 2 Days in New York and British director Michael Winterbottom's Trishna, which is a modern day Indian adaptation of Thomas Hardy's Tess of the d'Urbervilles, have been included as part of the line-up.