London 2012: Tickets chance for torch celebrations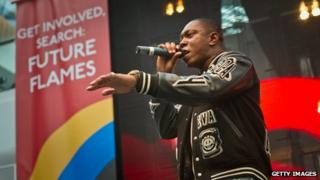 Registration has opened for tickets to four free concerts in UK cities to mark the arrival of the Olympic torch relay.
Concerts will take place in Cardiff on 25 May, Glasgow on 8 June, Leeds on 24 June and Birmingham on 30 June.
People have until 11 April to apply in a ballot for up to four of more than 86,000 tickets. The acts who will perform have yet to be announced.
The 70-day, 8,000 mile London 2012 Olympic torch relay begins at Land's End on 19 May and visits 1,019 places.
The traditional curtain-raiser to the Games will take in every nation and region of the UK and concludes on 27 July when the Olympic Flame travels down the River Thames to Olympic Park for the opening ceremony.
The four concerts mark the days when the torch visits those cities. There are 16,000 tickets available for Cooper's Field in Cardiff, 50,000 for Temple Newsam Park in Leeds and 20,000 for Cannon Hill Park in Birmingham.
The capacity for the event in Glasgow's George Square has not yet been revealed.
A proportion of the tickets for the Coca-Cola-presented nights will be reserved for people living locally. They are free and there is no handling fee.
The company said the concerts would celebrate 'Future Flames' - the local young people among the 8,000 torchbearers carrying the flame across the country.