X Factor swearing 'unacceptable' says media watchdog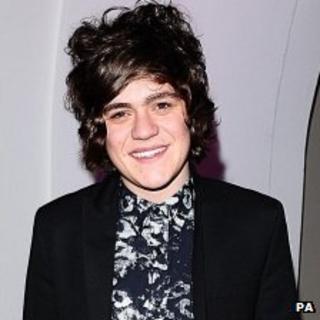 The use of an expletive by X Factor contestant Frankie Cocozza on a live results show on ITV1 last October was "unacceptable", Ofcom has ruled.
The broadcasting watchdog said the term had been "clearly audible to viewers" and expressed concern over the absence of "suitable" compliance procedures.
The regulator said it had received 108 complaints about the 23 October show.
Channel Television, the company that handles legal compliance for the show, said it regretted Cocozza's outburst.
In its defence, it said no-one on the production team had heard the offensive term when it was broadcast "due to the noise of the audience at that point in the show".
"Had we appreciated that the comment was audible to viewers, we would have asked [presenter] Dermot O"Leary to make an immediate apology," Ofcom was told.
Channel Television said an apology was later made on The Xtra Factor, The X Factor's sister show on digital channel ITV2.
In its monthly bulletin, Ofcom pointed out that "this apology was broadcast approximately 44 minutes after the offensive language occurred, and on a different channel".
"Had there been suitable compliance procedures in place the broadcaster could have responded in a more timely and appropriate fashion," the organisation continued.
Cocozza's expletive, it said, had been "unacceptable in the context of a programme that attracts a substantial family audience".
The programme was therefore found in breach of Ofcom's Broadcasting Code.
Last month Ofcom ruled The X Factor did not breach its code by allowing judge Tulisa Contostavlos to display the name of her perfume in the form of a forearm tattoo.
But it did rule that the fragrance had been given "undue prominence" on its ITV2 spin-off programme.