Happy Mondays Bez won't dance at reunion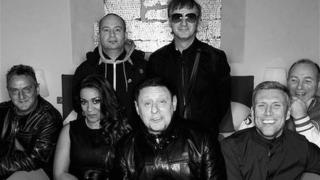 Happy Mondays star Bez, whose on-stage "freaky dancing" made him an icon of the Manchester music scene, will not dance on the band's reunion tour.
"I'm not actually performing with the Mondays this time around," the dancer said. "Unfortunately age has caught up with me. I'm an old man now.
"Sometimes you've got to hang your boots up gracefully."
Bez, 47, will DJ and act as compere on the May tour, the first to feature all the original bandmembers since 1992.
The Happy Mondays, along with bands like The Stone Roses and Inspiral Carpets spearheaded the indie music "Madchester" scene of the early 90s.
Bez's bug-eyed dance routines were said to have inspired the group's song Freaky Dancin' and made him one of the best-known members of the group, alongside frontman Shaun Ryder.
However, serious drug habits and infighting led to their breakup in 1993.
Bez, whose real name is Mark Berry, won Celebrity Big Brother in 2005.
Speaking on the red carpet at the NME Awards on Wednesday, he said he was carrying too many injuries and was feeling the effects of "big motorbike crashes and all that".
The Happy Mondays will be joined by Inspiral Carpets on the tour, which kicks off in Newcastle on 3 May and includes a homecoming show at Manchester Arena two days later.