Jonny Lee Miller cast in US Sherlock Holmes update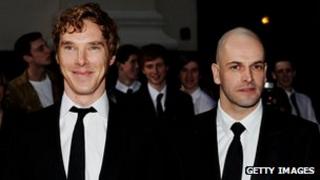 Jonny Lee Miller will play Sherlock Holmes in a US TV update of Sir Arthur Conan Doyle's famous detective stories.
The British Trainspotting star will play the sleuth in a pilot episode of proposed CBS show Elementary, to be set in contemporary New York.
If the pilot is picked up, a series will be made in time for the autumn.
Last year, Miller appeared on stage with Benedict Cumberbatch, star of the BBC's acclaimed Sherlock update, in the National Theatre's Frankenstein.
The Danny Boyle production led to them being named joint winners of the best actor prize at the Evening Standard Theatre Awards.
Last month, the creators of the BBC's Sherlock confirmed a third series would be made, with Cumberbatch returning as Holmes and Martin Freeman as Watson.
Miller already has a number of US TV credits under his belt, having played the title role in legal drama Eli Stone and a recurring character in the fifth season of Dexter.
Dexter, about a police forensics expert with a sideline in serial killing, will begin its seventh season in the US later this year.
Yet it may face some stiff competition this autumn from Hannibal, a newly commissioned drama based on Thomas Harris's Hannibal "The Cannibal" Lecter.
The NBC series, which will focus on serial killer Lecter and FBI agent Will Graham in the early stages of their relationship, will be written and executive produced by Bryan Fuller, of Pushing Daisies fame.
It is not yet known who will play Lecter, previously played on screen by Sir Anthony Hopkins - who won an Oscar for the movie Silence of the Lambs, Scots actor Brian Cox and France's Gaspard Ulliel.